6 High Street Wedding Dresses for under £250
Standing in a Bridal Boutique in your dream wedding dress surrounded by your bridesmaids and closest family is something that most Brides to Be dream of. Even with COVID, you can still visit your local Bridal Shop and experience the feeling of joy when you find 'the one'.
Maybe you've already found your dress, shed the tears and took the obligatory Instagram shot. But you don't want your big dress to make it's debut at your smaller COVID wedding? If you're wanting to save 'the one' for your One Year Anniversary big party, then look no further, there is a great selection of Wedding Dresses available online & the high street.
We've picked some of our favourites for under £250.
You would be forgiven for thinking that this 'Shannon Layered Wedding Dress' by MONSOON is actually from a wedding dress boutique. It may be lower in price but it is definitely not lower in WOW factor.
This 'Avianna Tapework Lace wedding dress' by Phase Eight oozes Hollywood glamour with it's delicate angel sleeves, just add some earrings and you're ready to go as this dress speaks for itself.
'Harri Maxi dress' by Dorothy Perkins would look amazing with a soft romantic up-do. All of the detail is in the top, leaving the bottom free for you to showcase your amazing wedding shoes.
Phase Eight's 'Milicent Embellished Tulle Dress' has a certain sparkle about it, with it's sheer sleeves and head to toe embellishments, it is sure to be a show stopper
Named after the queen of #weddinggoals herself, this 'Meygan' dress gives off serious Megan Markle vibes. The long sleeves and matching satin belt make this dress a perfect choice for a Winter Wedding.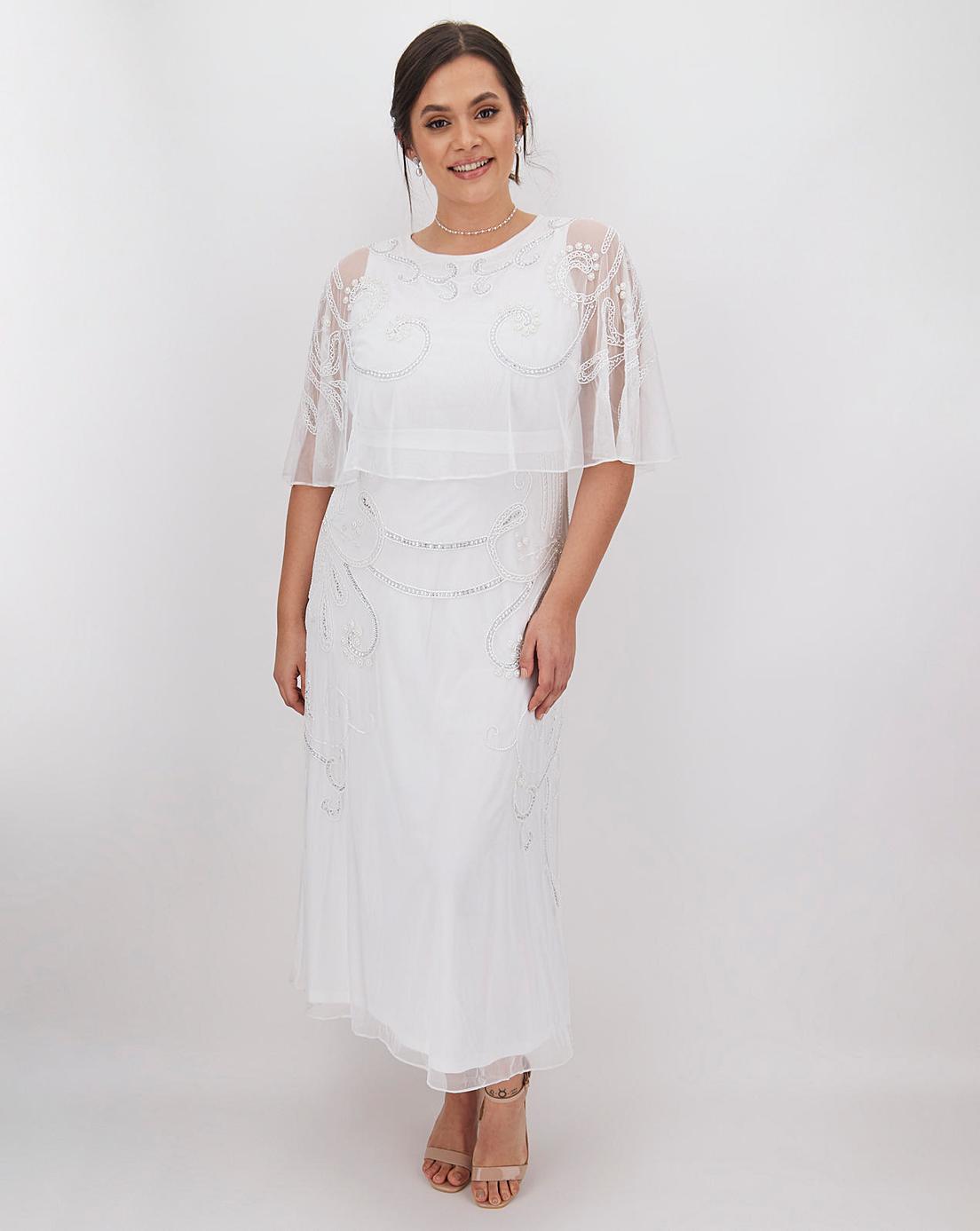 Another sparkly number that would suit winter and summer weddings alike, this delicate beading on this dress is sure to bring some sparkle to your special day
If you need more wedding inspiration check out our other BrideFinds blogs & Instagram page.